HIGH HEAT WRAP – KEEPS HEAT IN OR OUT
Easily slips over Hose Assemblies, Exhaust Systems,
Wiring Harnesses, Pipes, etc.
Expands over fittings and connectors
-65° F to +500° F continuous, 3000° F intermittent
Non-Asbestos
1/4″ to 4 1/2″ diameter
Performance results of INSULRAP Insulation
"On Friday, November 25th, 1994, I was able to obtain heat measurements from two identical modelsof dump trucks. The unit numbers were #755 serial1917 and #822 serial 1553. These were Eimco JarvisClark 30 ton trucks. Unit #755 has been equipped with a INSULRAP exhaust manifold boot and had the firewall re-insulated with INSULRAP Pyroblanket.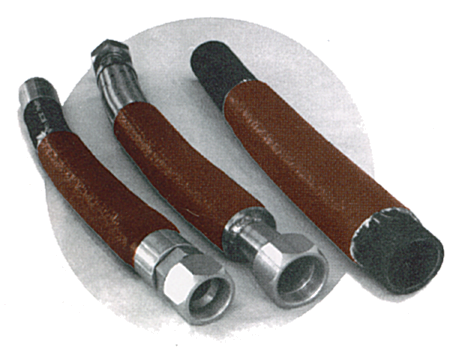 Both units were hauling rock from 950-5190 to600-1800. This consisted of a one way tram of 3100feet, 1600 feet of which was up a 20% incline. Measurements were taken on 600 level.
The results are as follows…
– 755 822
– Top of Hood 103 140
– Firewall between knees 101 140
– Floor between feet 122 132
– Firewall between ankles 105 136
… all measurements are in °F. All operators who havedriven #755 notice the difference and Mining Dept.as asked to have all U/G dump trucks equipped the same way."
Jim Rousselle
McCreedy West Mine
INCO Ltd.