Our Customized Applications Deliver Superior Heat Protection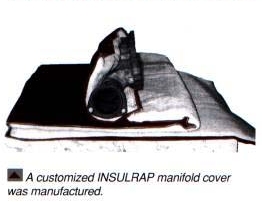 INSULRAP can be used in practically any specialized application, whenever heat or safety is a concern. We have provided INSULRAP for a variety of customized applications including exhaust manifolds and pipes, firewalls, scrubbers and turbos, hydraulic hoses, wiring, blast furnace water jackets, and many others.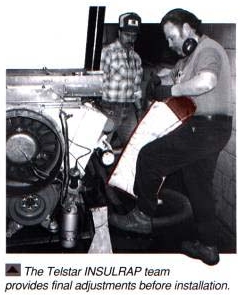 BEFORE & AFTER INSULRAP
The following photos illustrate the 'before and after' effect of INSULRAP heat protection. For improved operator safety, the operating temperature of this Deutz V-8 diesel engine manifold had to be greatly reduced: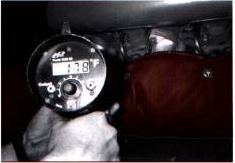 With INSULRAP heat protection, the manifold temperature dropped to a safer temperature of 178° F. ( A temperature drop of 341°F.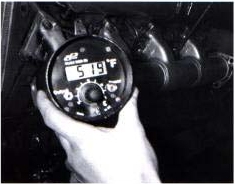 Without heat protection, the infrared heat sensor indicated the manifold temperature at 519° F.